MD TAREQ HASSAN
Technical Architect at HCL JAPAN LTD.
東京都 北区 赤羽南 1-16-1-702
DOB: 1990/12/31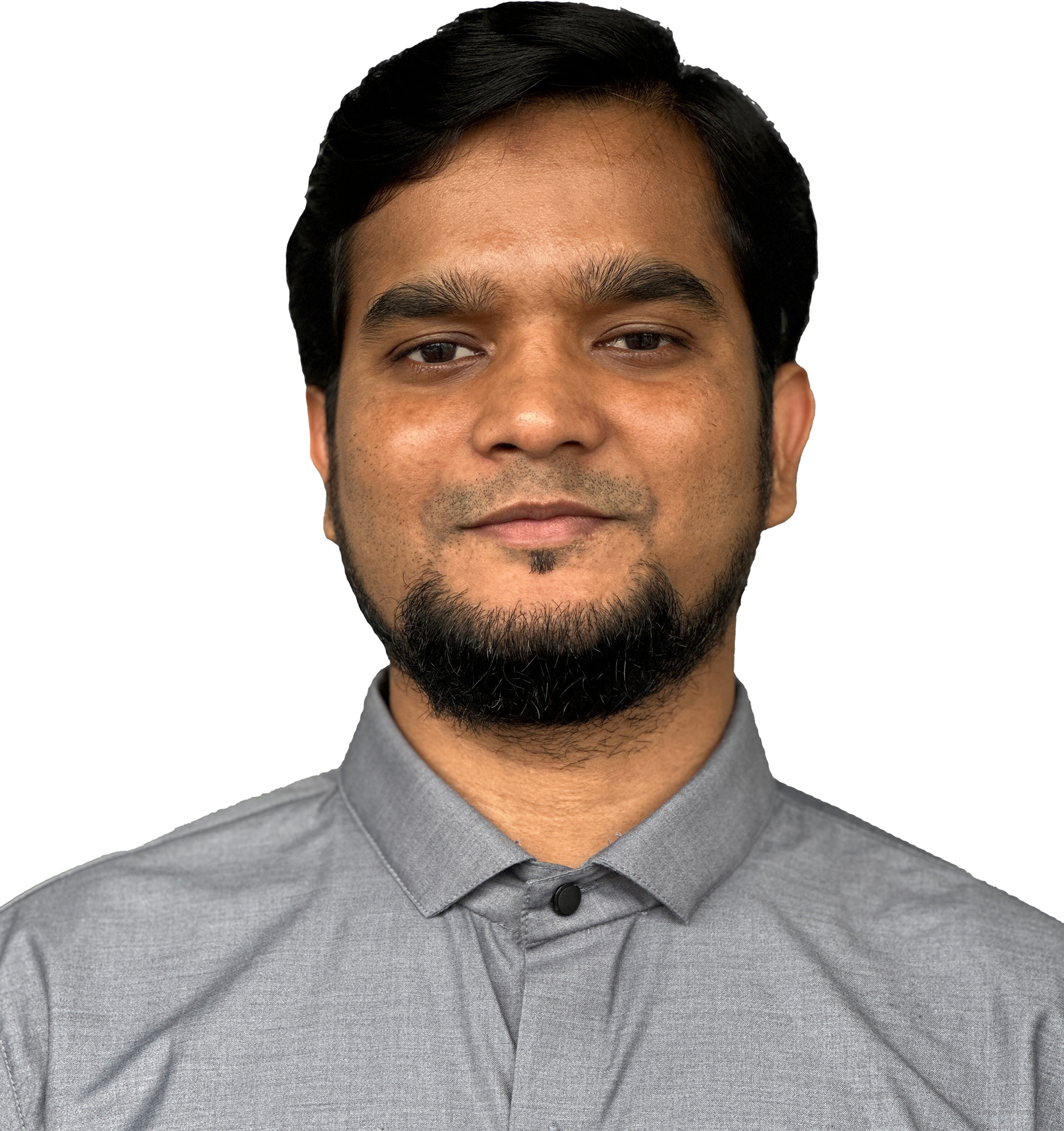 Career Profile
Hands-on experience on architecting and implementing solutions in Azure cloud and Azure DevOps. As a professional cloud specialist and constant learner, I endeavor to keep up with the latest technology trends. Total 8+ years of experience including Azure Cloud, Azure DevOps and developing microservice/distributed client-server applications. Interested to work in a professionally managed company with responsibility and challenges where I can use my knowledge and skills to provide quality solutions while enhancing my own skills with job satisfaction and scope for personal development and growth.
Training and Certification
Pluralsight training on AZ-303 (Azure Architect Technologies)
HCL training on Azure DevOps
Infosys training on Azure Cloud
Preparing for Microsoft certification exams: AZ-305
Skills
Cloud: Azure (hands-on experience)
DevOps: Kubernetes (AKS), Azure DevOps
Infrastructure-as-code (IaC): Pulumi, Azure PowerShell
Programming Language: C# (expert), Swift (intermediate), JavaScript (basic), Python (basic), Java (basic)
Framework: ASP.Net Core, Entity Framework Core, WPF, Xamarin.Forms, Prism MVVM, Pulumi
Database: Azure SQL (Managed Instance, SQL Database), Azure Database for MySQL, MongoDB
Spoken Language: English (fluent), Japanese (N3 passed, 日常会話), Bengali (native), Urdu/Hindi (basic)
Professional Experience
| Role | Company Name | Year | Duraion |
| --- | --- | --- | --- |
| Technical Architect | HCL JAPAN LTD. | April'2022 ~ Current | calculate |
| Technology Lead | Infosys Japan Ltd. | April'2020 ~ April'2022 | 2.1 Years |
| Application Developer | SY SYSTEM | February'2016 ~ April'2020 | 4.3 Years |
| Freelance Developer | Upwork.com | March'2012 ~ December'2015 | 3.10 years |
Projects
》 Cloud Architect 【HCL JAPAN LTD.】: Digital transformation of vending system for a leading bottler company (Apr'2022 ~ Present)
Non-functional requirements (NFR) gathering for cloud infrastructures
Creating technical architecture based on NFRs and RFP document
Designing network topology
Creating infrastructure design document (基本設計書)
Connecting on-premise infrastructures and other cloud datacenters to Azure Virtual Network using site-to-site VPN and Azure ExpressRoute
Orchestrating containerized workload using Azure Kubernetes Services (AKS)
Creating and implementing DevOps solution in Azure DevOps
Used technologies: AKS, Application Gateway, API Gateway, Event Hub, Azure Service Bus, Azure SQL Database, Storage Account, ACR, KeyVault
》 Azure Solution Architect 【Infosys】: Next generation dispensing system for a leading pharmacy company (Nov'2020 ~ Mar'2022)
Assessing existing software estate
Planning cloud migration strategy based on Microsoft Cloud Adoption Framework for Azure
Architecting cloud native solution according to Azure Well-Architected Framework
Migrating on-premises infrastructures to Azure Cloud
Designing Hub-Spoke network topology and creating hybrid network using Azure ExpressRoute to allow secured private connection to on-premises datacenters
Creating disaster recovery plan based on RPO & RTO to ensure robust Business Continuity
Implementing solution as "Infrastructure-as-code" using C# and Pulumi framework
Orchestrating containerized workload using Azure Kubernetes Services (AKS)
Eliminating on-premises print servers using Azure Universal Print
Creating CI/CD pipelines in Azure DevOps
Used technologies: AKS, Application Gateway, Network Gateway, ExpressRoute, Firewall, Azure SQL, Storage Account, ACR, KeyVault
》 Azure Developer 【Infosys】: Device procurement system for a medical device vendor (Apr'2020 ~ Oct'2020)
Hosting application workload in Azure App Service
Implementing Authentication & Authorization (OpenID Connect) using Microsoft Identity Platform (formerly Azure AD for developers)
Integrating App Service Easy Auth
Creating custom middleware to populate user data for enforing Access Control List
Used technologies: Azure App Service, Blazor, Azure AD, OpenID Connect, Microsoft Identity Platform
》 Developer 【SY SYSTEM】: GPS Mimamori client application for a telecommunication service provider (Dec'2019 ~ Mar'2020)
Encoding and decoding self-delimited Opus audio using libopus C library
Implementing Google map features (Routes, Markers, Camera etc.) using Google Map iOS SDK
Implementing voice messaging using MessageKit
Creating custom components
Used technologies: Google Map iOS SDK, libopus C library, Firebase iOS SDK, MessageKit
》 Developer 【SY SYSTEM】: Mailcenter application for a telecommunication service provider (May'2019 ~ Nov'2019)
Developing microservices and web applications
Implementing Authentication and Authorization
Writing ORM queries in the data access layer
Integration testing of data repositories
Unit testing
Used technologies: ASP.Net MVC, Entity Framework, xUnit, Java EE, Arquillian, TestNG, Lombok
》 Developer 【SY SYSTEM】: In-house Two Choice XF Xamarin.Forms App (Feb'2019 ~ Apr'2019)
Architecting and developing a cross-platform mobile app using Xamarin.Forms
Implementing MVVM pattern using Prism.Forms
Unit Testing using XUnit
Structured Logging using Serilog
Automated testing using AutoFixer and AutoMoq
Used technologies: Xamarin.Forms, Prism.Forms, Visual Studio, XUnit, Serilog, AutoFixture, AutoMoq
》 Developer 【SY SYSTEM】: In-house WPF desktop application (Dec'2018 ~ Jan'2019)
Implementing MVVM Using Prism Framework
Consuming Google Map Geo-coding API
Reading and analyzing company profiles to extract address
Fetching map co-ordinate (Lat, Long) from company address
Exporting company profile details to CSV file
Structured Logging
Unit Testing
Used technologies: WPF, Visual Studio, RestSharp, Newtonsoft.Json, Serilog, XUnit, Google Map API, CsvHelper
》 Developer 【SY SYSTEM】: CCPS API Service for a telecommunication service provider (Jul'2018 ~ Nov'2018)
Developing microservice
Consuming blockchain API
Implementing Authentication and authorization
Creating repository layer for accessing database
Logging
Unit testing
Used technologies: Spring Boot, Spring Security, MongoDB, Retrofit, LogBack, Jackson, JUnit, Lombok
》 Developer 【SY SYSTEM】: CCPS Web App for a telecommunication service provider (Jan'2018 ~ Jun'2018)
Developing Web Application
Designing frontend using Bootstrap
Creating Graphs using C3.js
Unit testing
Used technologies: Spring Boot, Thymeleaf, Nexus, Bootstrap, Lombok, Junit, LogBack
》 Developer 【SY SYSTEM】: CCPS Wallet mobile client application for a telecommunication service provider (Apr'2017 ~ Dec'2017)
Developing mobile client application
Consuming wallet API from blockchain server
Implementing QR scan
Implementing login feature
Mocking API using Google Fusion table
Used technologies: Java, Android, Retrofit, GSON, OAuth 2.0, Google Fusion Table
》 Developer 【SY SYSTEM】: Order management system for a Café (Apr'2016 ~ Dec'2016)
Developing client application
Developing backend API service
Automated testing
Used technologies: Java, Android, Retrofit, GSON, Gradle, SVN, OAuth 2.0
》 Freelance Web Developer 【Upwork, formerly oDesk】: Developing web applications for American clients (2012 ~ 2015)
Developing MVC web applications
Helped clients to establish online business by developing SEO friendly e-commerce sites
Kept client's business up and running by maintaining their systems
Used technologies: ASP.Net MVC, ASP.Net WebAPI, CSS, JavaScript, WordPress
Educational Background
| Level | Institution | Year | CGPA |
| --- | --- | --- | --- |
| BSc Engineering | Khulna University Of Engineering & Technology (KUET) | 2013 | 3.20 (out of 4) |
| HSC | BAF Shaheen College Dhaka | 2008 | 5.0 (out of 5.0) |
| SSC | Boalia High School | 2006 | 5.0 (out of 5.0) |
Personal Details
Current Work Location: Tokyo, Japan
Visa:

type:

Engineer |

validity:

up to February'2024
Nationality: Bangladeshi
Religion: Islam (by birth)
Marital Status: Married
Hobby: Blogging (hovermind.com), Vlogging (youtube.com/@HoverMind), Computer Games, Collecting Gadgets